By Russ Lay on July 8, 2018
Inspired by our recent trips across North Carolina, we are launching a recurring series sampling the beer, wine and spirits being made and sold in all corners of The Old North State as the industry fills the gaps left with the departure of manufacturing and textile companies in many towns and cities.
In one part of Rocky Mount, a business incubator is focusing on one of America's fastest growing economic sectors — craft beer.
The second installment of our profile of Rocky Mount offers an introduction to the initial tenants of Rocky Mount Mills, a commercial center converted from a 200-year-old cotton mill as a business incubator.
Planetary Elixirs
If you're a fan of Outer Banks craft beers, then you already know Scott Meyer, who came to the Outer Banks with Aubrey Davis, Eric Reese and Tina Mackenzie to start the Outer Banks Brewing Station.
Meyer was brought here as the brewmaster but has the most unusual background of the three infant businesses occupying the incubator.
He met the other Brewing Station founders, all former Peace Corps volunteers, in California, where Scott had served as a brewmaster for Bison Brewing Co. and Triple Rock Brewery in Berkeley.
Meyer also spent time in the wine industry in positions ranging from marketing and sales to cellarmaster, winemaker, lab technician and general manager.
He has diplomas from the Seibel Institute of Technology and coursework/certifications in virtually every aspect of winemaking, brewing and laboratory work associated with the wine and beer world.
But now Meyer has embarked on a different path, one driven by a man possessed of a very apparent intellectual curiosity about all beverages, paired with some astute assessments of where one might find a special niche in the wider world of beverages.
"With Planetary Elixirs, I'm taking what are essentially folk drinks from around the world and taking them up a notch, adding my own spin. They can serve as stand-alone beverages that are somewhere between a soda and a punch," he says.
His past experience in the brewery industry and his choice to locate at the incubator begged the obvious question: "Why aren't you brewing beer?"
Meyer is quick to answer.
"I don't have to mess with ABC laws, regulation, distribution laws and selling across state borders. And the craft beer industry is rapidly becoming crowded," Meyer said. "With my products I can stay close to the industry, use some of the same techniques including fermentation, and avoid a lot of the red tape and competitive pressures with craft beer."
And while his first two elixirs can definitely stand alone as non-alcoholic beverages, Scott notes you can make them "interesting" by combining them with alcoholic beverages such as wine, prosecco, gin, vodka and others, providing his venture with two distinct markets and distribution to grocery stores as well as bars and bottle shops.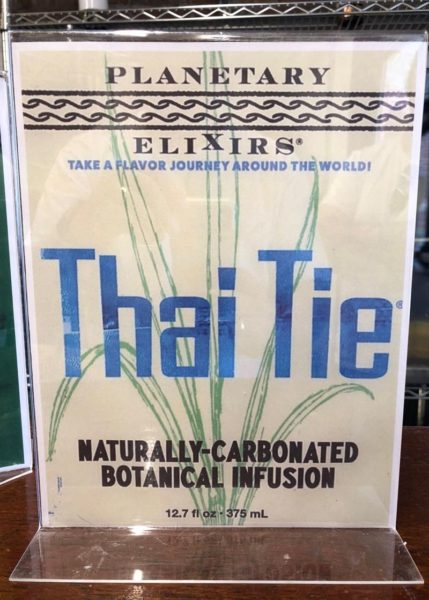 His first two creations are Thai Tie and Jamaican Roselle. The former Meyer describes as more of a fantasy drink. "In Thailand the national drink is a limeade-style beverage, but I've added other ingredients such as ginger and lemongrass to bump it up a notch."
Jamaican Rosell, however, is a widely used beverage in that country. "They make it in a gallon bucket in the washroom. It may or may not have rum added. My version also features ginger and hibiscus and a tiny amount of fermentation, less than 0.2 alcohol."
Meyer notes that "soda" carries a bad connotation. "They've been kicked out of schools, people don't like the additives, the calories, the carbonation and even the bloating that comes with these drinks."
"I keep the carbonation intentionally low. We use natural ingredients so there's no poisons and it's full of healthy anti-oxidants," he adds.
He's purchased his own bottling machine and has just started marketing his product.
Along the Outer Banks, he said Trio "mixes the Roselle with prosecco" and many buyers like to mix the Thai Tie with gin.
Bottling will allow him to enter more grocery stores and especially bottle shops, where buyers can typically purchase a single bottle, and if they like it, come back for a four-pack.
Bottling is less expensive due to printing costs and larger upfront purchasing requirements, so Meyer is looking for ways to expand his options there in addition to finding new markets, which takes time away from manufacturing the product.
His next project will likely be a ginger beer, which he believes the Thai Tie and Jamaican Roselle will bookend for a nice trio of offerings.
And other folk drinks from different countries will appear if Planetary Elixirs is successful during this incubation period.
"With the equipment supplied here, I'm not sure I could have taken this route if I had to purchase my own equipment as a typical startup."
HopFly Brewery
I knew I liked Cameron Schulz as soon as he described his background.
Although he grew up in Chapel Hill, Schulz went to Duke. He graduated in 2011 with a B.A. in Political Science and a concentration in International Relations, the same as this writer.
At first he thought he wanted to be a lawyer or work in public policy but saw the job prospects for the former too dim, and the latter, a field too jaded by modern-day politics.
So he found himself in the fashion industry at retailer Abercrombie & Fitch, where he worked in all phases of the product cycle.
He found himself in Ohio, where A&F is headquartered.
Hard work required a hobby, and making homebrewed beer became his outlet.
The job allowed him to pay for the initial setup and soon he found himself with an all-electric brewing system in his basement.
After six years he began to think about brewing as a career.
"While I loved the marketing theory and following a product line through from start to finish, I found it hard to stay excited about guessing what color polo shirts a 16-year old boy would want next year," he tells us.
He began to use his expanded home system to test recipes on friends and he even volunteered at a local craft brewery to learn more about the industry.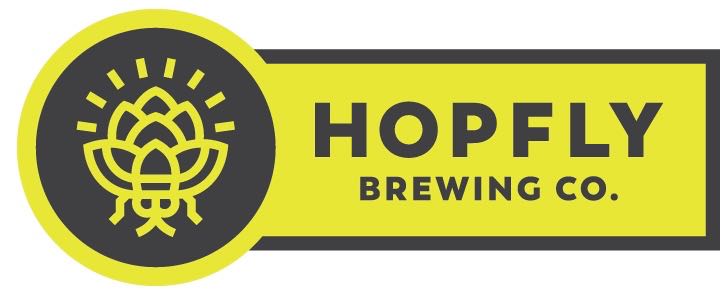 He also built a budget and a marketing plan and stuck to it, instilling discipline into his planning and keeping him grounded in his quest for a new career.
"My career not only provided the marketing and product cycle experience," Shulz said, "it funded my startup operation."
When he finally made the decision to "go for it" he knew he wanted to come back to the southeast, especially with family in eastern North Carolina.
He and his girlfriend began to explore and homed in on two locales.
"Greenville, S.C. was literally blowing up as a craft beer spot and we loved the (opportunity) there in a growing market. We were also attracted to Winston-Salem for the opposite reasons," Shulz said.
"It seemed to have all the elements for craft beer spots to succeed, but we thought it was way underserved. So that was a chance to enter a market with less competition."
Then he saw an advertisement on ProBrewer.com for the Rocky Mount incubator. He got in touch with Sebastian Wolfrum. He was impressed by what Capitol Broadcasting had done with the American Tobacco Campus and Underground in Durham, plus the access to equipment he could never afford on his own and the mentoring and classes. He grabbed the opportunity as soon as Wolfrum extended the invitation.
HopFly derives its name from the hop-forward style of Schulz's flagship IPAs, combined with his love of fly fishing.
He opened in November 2017, and his beers have been well-received.
With IPAs all the rage, Schulz is looking to carve out his own niche by focusing not only on hop-forward beers, but embracing the whole spectrum of IPAs and creative ways to use hops in traditionally non-hop styles.
"One example we found a really awesome New Zealand hop, Nelson Sauvin," Schulz said. "It has a wine-like character, so it doesn't work well in piney or juicy beers, but we paired it with a saison yeast strain and we're going to hop the mess out of it."
"The beer is going to yield natural, crisp fruitiness reminiscent of a white wine," Schulz said, demonstrating he's not about staking his claim in the world of super bitter IPAs that dominate the landscape today.
He also wants to expand beyond hop-forward beers and stay focused on the fundamentals he learned at Abercrombie & Fitch.
"I love to look at the customer and the market and I have a never-ending curiosity of what people want. We're focusing on hops now, but I'm hoping it will be a winding path that leads us to other places," Schulz says.
He already has two saisons, a wheat, and he's working on a lager that's "super clean" in the Mexican style while incorporating German lager quality and standard.
Schulz is also focused on branding.
"Right now, in our current place, with the white wood, lighting, the iron sign on the wall — all is geared toward creating a lifestyle brand," he says.
"Everyone else says that also — it's not just the beer, it's the lifestyle side of it and I think we can achieve that. There's a lot of beers out there now and you can brew the best beer in the world but you need the allegiance, warmth and attachment to product," he adds.
Schulz's three-year arc to graduating from the incubator is focused on distributing through cans and retail sales rather than kegs, although he will offer that option also.
"With kegs it takes a long time to build a relationship, and with all the bars rotating beers, you can't move a lot of kegs unless you have something like 1,000 clients! I'd rather move product through menu listing of cans at bars and shelf space at retail shops so I can have repeat clients that are steady purchasers."
But kegs and beer festivals will still be required to introduce drinkers to his brand. He plans to market regionally, from Raleigh and the Triangle market, south to Wilson, out to Wilmington and all points in between.
"I don't have the bandwidth to keep up with the bigger craft brewers in the state," he notes.
"Besides, if you get big you need a distributor and I don't think a distributor is going to grow your brand. You have to grow it yourself, so I'd rather be smaller and control that process. A distributor can drop you in favor of the next big thing and you're in trouble."
Hoping to hit critical mass this summer with his mainstay styles and within three years, he wants to have his own taproom attached to a production facility.
BDD Brewery
Founded by cousins Charles "Chazz" Oesch and Matt Nichols, BDD Brewery rounds out the Brewmill incubator's first "class" of breweries. The pair grew up together.
Nichols is a graduate of Virginia Tech, where he earned a degree in finance. By day he works for Fidelity Investments in Raleigh, where he also lives.
He can usually be found at the brewery on weekends and sometimes after work.
Chazz is there every day and has learned how to master the massive equipment at BDD's diosposal, which is far more complex than their homebrew setup.
Chazz attended East Carolina University, and both aspiring brewers credit their college life with kindling their love of the beverage. "Given where we both went to school, we obviously had to like beer!" Chazz relates.
When Nicols moved back to the area after landing his job at Fidelity, the cousins began hanging out together again and soon they had a revelation.
"if we're going to keep drinking the beer here, why not make some beer and drink that instead?"
And so, like virtually all craft brewers these days, they began making beer at home and similar to the HopFly experience, it wasn't long before they began to share their product with family and friends.
Finally, they took their samples to a commercial brewery and were told their beer was very good.
Their homebrewing experience began only two years ago, so the transformation from amateur to professional was swift.
"Once we started it became more than a hobby and we really kept at it, " Nichols remembers.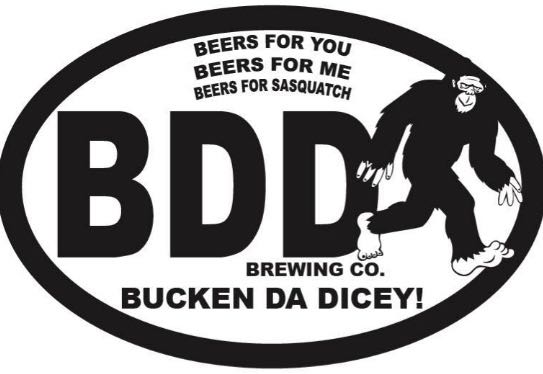 When the duo decided to go commercial, they were not aware of the existence of the Brewmill. They thought they'd be operating a typical, small-scale startup.
As it happened, the lawyer they chose to draw up the LLC papers knew Sebastian Wolfram and they very quickly found themselves in front of the brewmaster and signing a lease for their space at the Brewmill.
That was a year ago.
They were licensed six months before our interview and at that time, had only been selling their beer for three weeks, making them the youngest of the three incubator companies in terms of actual sales experience.
Before getting into their business plan and beer offerings, we had to ask about the pair about their branding strategy, which is, to say the least, unusual.
On the outside of the brewery one sees a sign depicting a large big foot-like character and the inexplicable phrase, "Bucken Da Dicey!"
Chazz volunteers to explain.
"Both of us attended college, but when the one that finished (pointing to Nichols) graduated, we had quite a party afterward. One of our dads was the designated driver and the other one, after a few beers, was fiddling in the backseat. When we asked what he was doing, he was trying to say "Buckling the seatbelt" but it came out as "Bucken Da Dicey" and we've been giving him hell about it ever since. His nickname is Sasquatch, so we fit that into the brand and all of our beers have a Sasquatch-related name."
Nichols said the bank had trouble spelling the entire brand name every time they called and customers didn't get the inside joke until it was explained to them, so they've shortened the moniker to the much simpler "BDD."
But Sasquatch still rules the day with beer names such as "Monkey Man Saison" and "I'm Squatchin' You Pale Ale."
Asked how the first three weeks had gone and the response is enthusiastic.
"As far as the beers go, we've got the taste right where we wanted and the only thing we're dialing in is the alcohol content now. The feedback from customers has been positive and we're already in two bars in Raleigh on tap," Nichols relates.
They love to use unusual flavors in their beers.
The Monkey Man, a lighter saison, incorporates ginger and tangerine, while an amber lager they were close to releasing at the time of the interview has chamomile and cinnamon in the mix.
BDD plans to have four staples: a lager, a saison, an IPA and a pale ale, but they have a dozen other recipes for beers they plan to rotate through the production cycle.
In the short run, BDD is following a similar marketing strategy to HopFly: taking advantage of the traffic drawn to the Brewmill itself and serving onsite, appearing at the numerous outdoor events in the area that stretches from Rocky Mount to Raleigh and Durham, and getting as many kegs into bars as they can.
Many of the outdoor events in the area are beer-centric, so enthusiasts who try their beer and like it at those events need to be able to find it in a bar, hence the focus on kegs.
Whereas HopFly and Planetary Elixers are focusing on retail distribution for bottles and cans to provide most of their long-term revenue, BDD wants to focus on kegs and tap beers showing up in bars from Raleigh to the coast, and at the center, a brewpub that will generate most of their sales.
"We want to get a crowling machine (basically a can version of the glass growler) like Cam has at HopFly, but we have no plans on canning on a large scale," Chazz says.
"We're working with Sebastian (Wolfrum) on projections and we have a team member with marketing degree, so we're ready to hit the road running this summer. It would have cost us $500,000 to amass this amount of equipment and have the engineering done for a facility of this size, so we've been given a great opportunity to scale up and get product out there," says Nichols.
BDD is also slowly transforming their on-site bar and was shooting for a June 23 completion date.
"We're not as refined on the inside as HopFly yet, but we'll be there soon enough, with a spruce bar and some inside seating to take advantage of the festivals and events here," Nichols says.
One aspect of the Brewmill campus that Wolfrum had hoped for was that the three fledgling companies would work together and share their good and bad experiences.
The campus-like atmosphere is part of it, but Wolfrum seems to have also looked to personalities when picking his first three prospects and appears to have succeeded.
Meyer, Shulz, Nichols and Oesch all seem to have an easy-going relationship and if there's any competitive spirit there, it's friendly.
Meyer possesses a wealth of experience, so the two other brewers have access to two experts as they refine their product.
All three are learning how to market and distribute together.
The Brewmill is already a local destination, drawing regulars from the surrounding neighborhoods, and as more permanent and rental houses are built, tourists are bound to follow.
A strewide craft brew trail is a project the state's craft brewers are working on through the North Carolina Craft Brewers Guild and there is no doubt, if they pull it off, the Brewmill will be a major draw as there's nothing like it in the eastern part of the state.
There is no doubt that once completely built, the craft beer enthusiasts will come.
And when they do, Planetary Elixers, HopFly and BDD will be at the ready to win over converts and build a loyal customer base.
Only time will tell if they will be successful.
To read the full article on The Outer Banks Voice, please click here.