From kayaking along the Tar River, grabbing an ice cold brew at the Rocky Mount Mills, to discovering local art in Downtown Rocky Mount; the Twin Counties is the ideal place for all ages! History is also another important part of the region and will keep history buffs on the go with all of the landmarks in the area.
The Twin Counties will keep you busy with all the local attractions and its close proximity to the Raleigh-Durham region and Eastern North Carolina's pristine coastline beaches. Come visit us today to see for yourself why everyone loves calling the Twin Counties home!
Adventure Awaits in the Twin Counties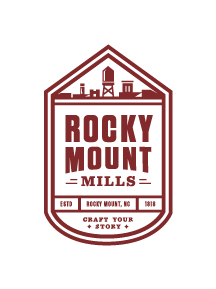 Historic Rocky Mount Mills is home to Class A office space, residences, restaurants, and a brewery incubator. Come grab a pint and be part of our story.

Discover the charm and great things to do in Edgecombe County. You just might stay longer than you expected!