The Twin Counties healthcare sector is strong and provides our citizens exceptional care. North Carolina, as a whole, has some of the country's top medical facilities as well as affordable health care costs. Four respected medical schools produce leading medical professionals that serve patients across the state and nation: Duke University, East Carolina University, The University of North Carolina at Chapel Hill, and Wake Forest University.
UNC NASH Health Care
If you live in Rocky Mount, North Carolina or surrounding communities, Nash UNC Health Care is your high-quality health care provider. We'll give you compassionate, friendly care and access to specialized services so you can stay close to home and get the care you need.
As a community-focused health system, Nash UNC's mission is to provide superior-quality health care services and to help improve the health of the community in a caring, efficient, and financially sound manner.
Nash UNC is a nonprofit hospital affiliate of UNC Health Care, a leading national health care system. Our partnership with UNC offers expertise, innovation, resources, and research to the patients we serve in eastern North Carolina.
In July 2019, Nash UNC Health Care in Rocky Mount, NC was nationally recognized for their superior service and operating performance in the US News & World Report's annual "Best Hospitals" report! 
Learn more https://www.nashunchealthcare.org/
Nash UNC Health Care President & CEO, Dr. Lee Isley, interviewed with Spokesperson for Carolinas Gateway Partnership, Jean Kitchin on a discussion about Health Care in the Twin Counties.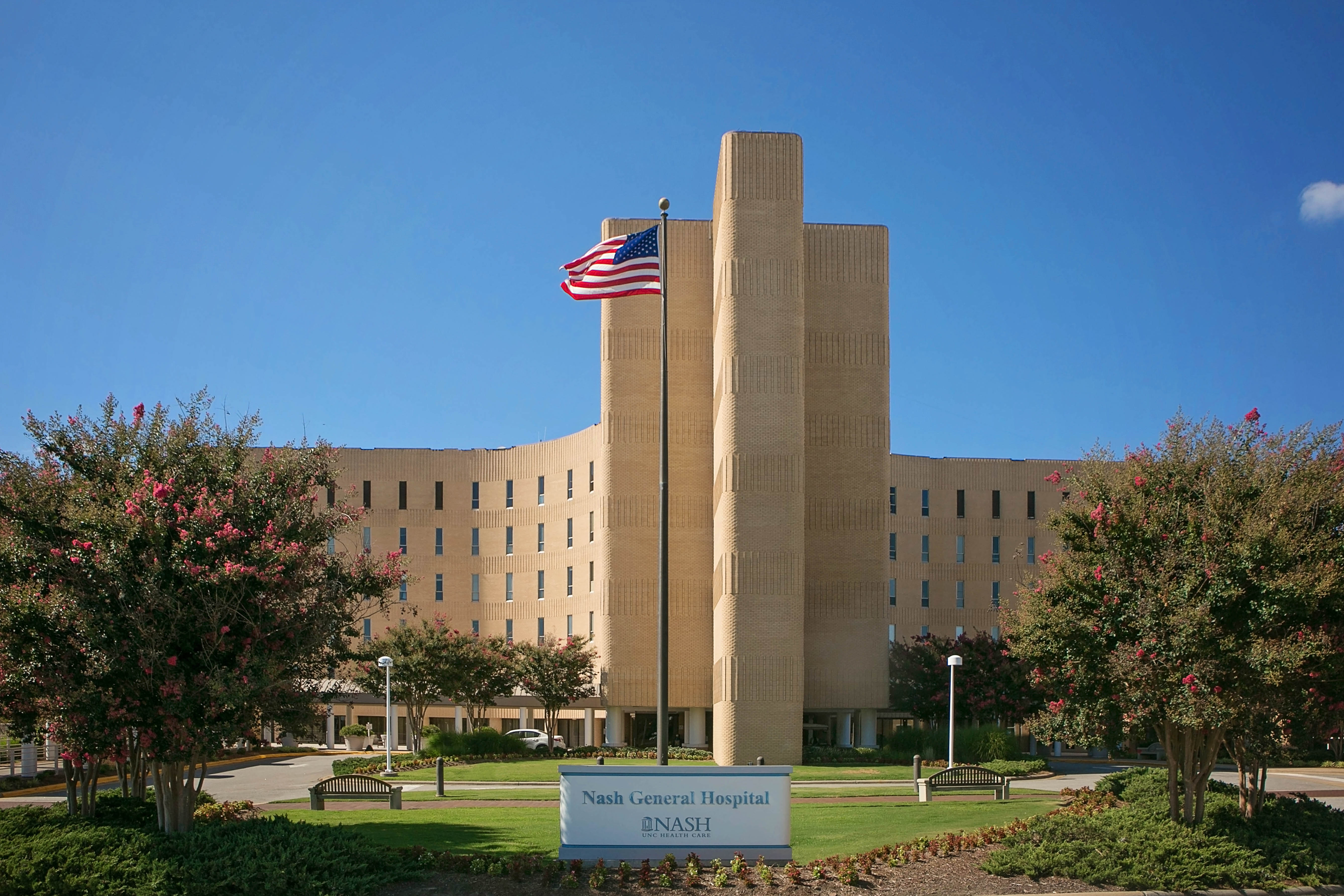 Nash General Hospital located in Rocky Mount, NC
Vidant Edgecombe Hospital
Personal, compassionate care close to home for the residents of Tarboro, Edgecombe County and surrounding communities — that's what we deliver. The highly trained staff at our acute-care facility represent more than 20 medical specialties, so you and your family are covered for a wide range of services.
We offer specialty programs including comprehensive rehabilitation services, a birthing center, outpatient clinics and more. We are especially proud of our onsite cancer center that provides chemotherapy and infusion services in a modern, comfortable facility.
Vidant Edgecombe Hospital has a proud history of active community involvement. Watch for our participation in health fairs, screenings and annual events like Pink Power and Heart Truth.
Learn more https://www.vidanthealth.com/Locations/Hospitals/Vidant-Edgecombe-Hospital

Vidant Edgecombe Hospital located in Tarboro, NC