The Ports:
NC, SC, GA, and VA
smooth sailing for shipments 
Using the Ports of Wilmington, Morehead City, Charleston, Savannah, and Norfolk can mean smooth sailing for your shipments.
The Ports can easily be reached by over 70% of the industrial base in the United States. Truck and rail service are available for delivery at pick-up at all ports. As a result of where each port is located and how well they are managed, onloading and offloading takes much less time than at other major East and West Coast ports.
Scroll down to learn more about how the Ports can work for you.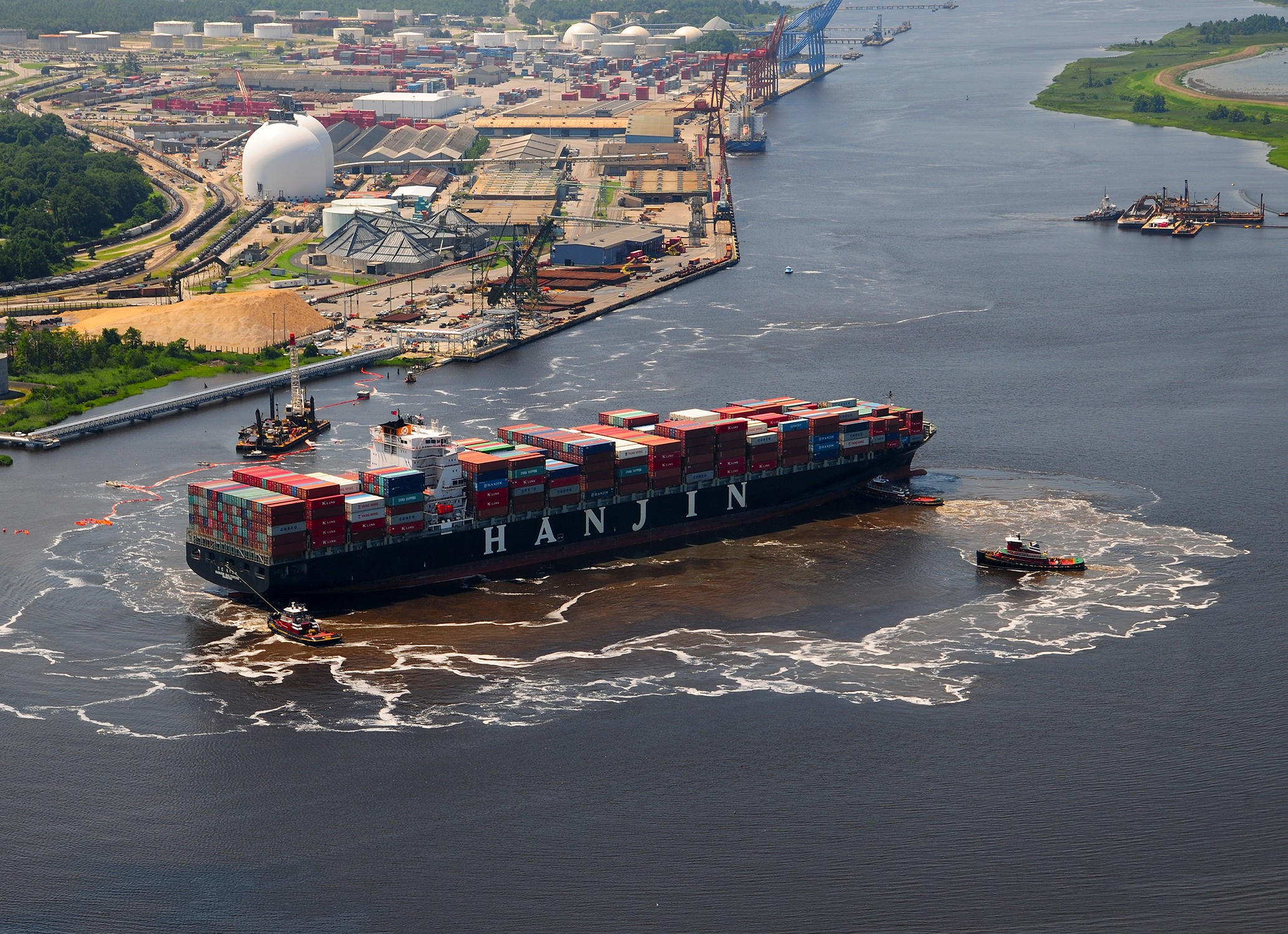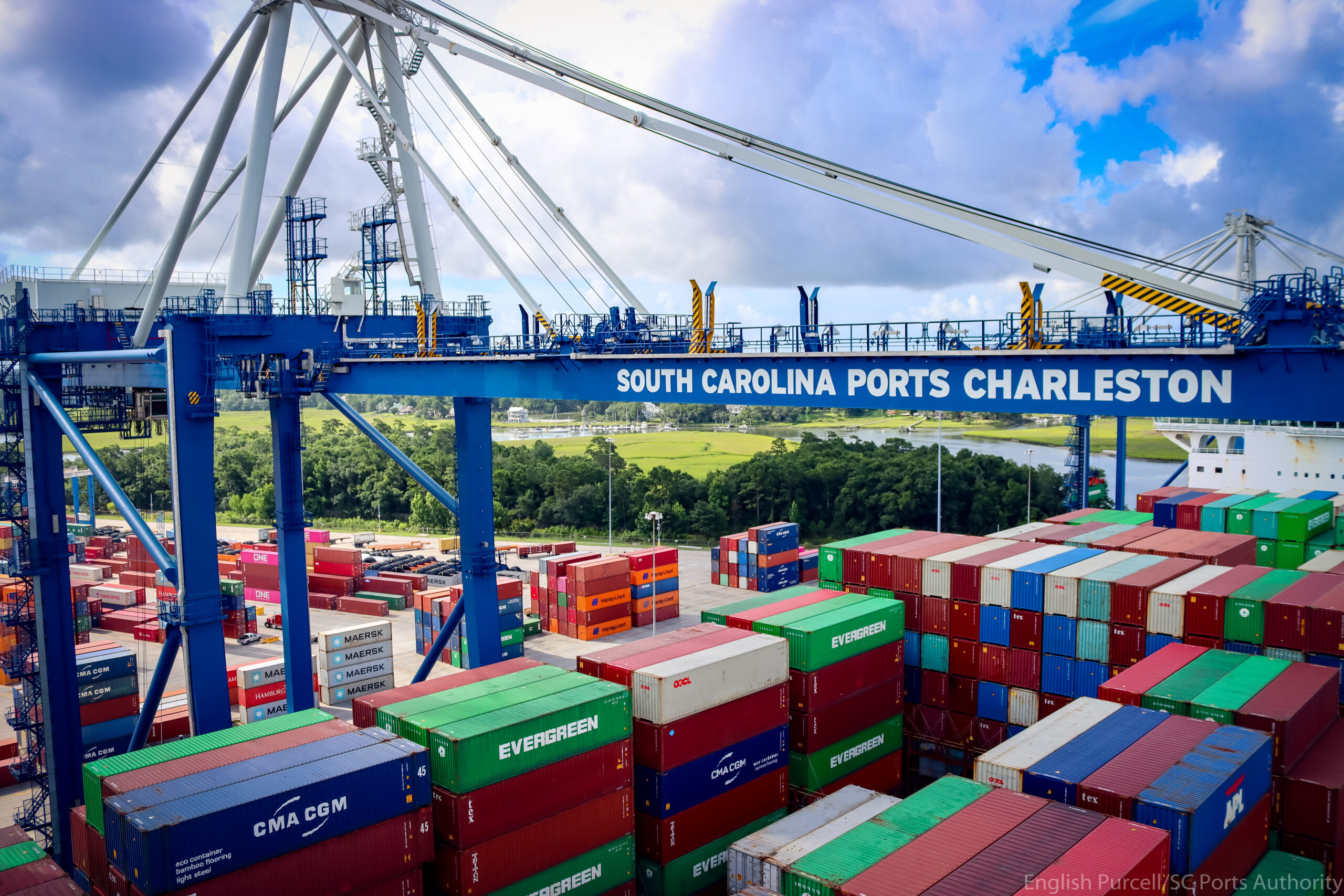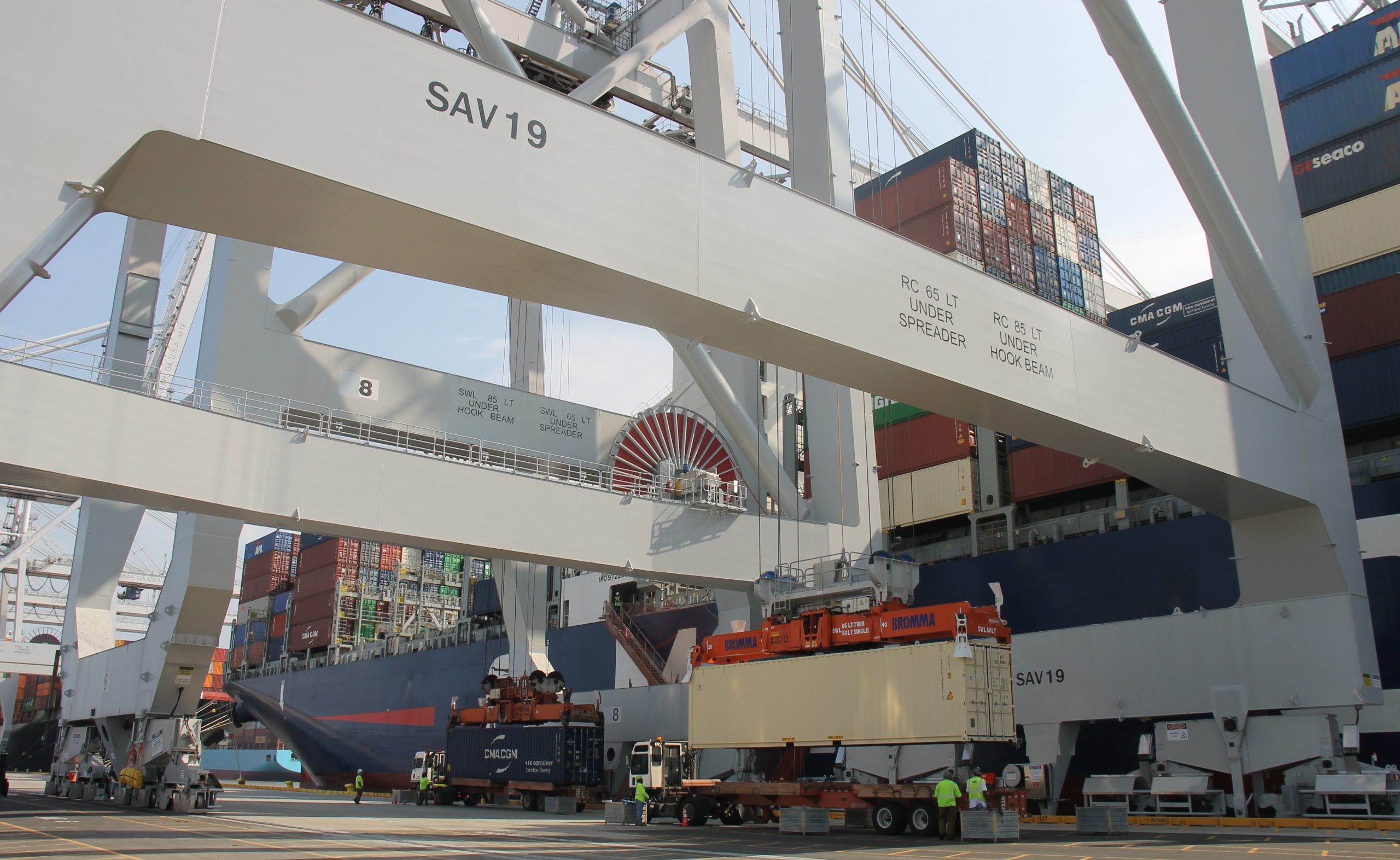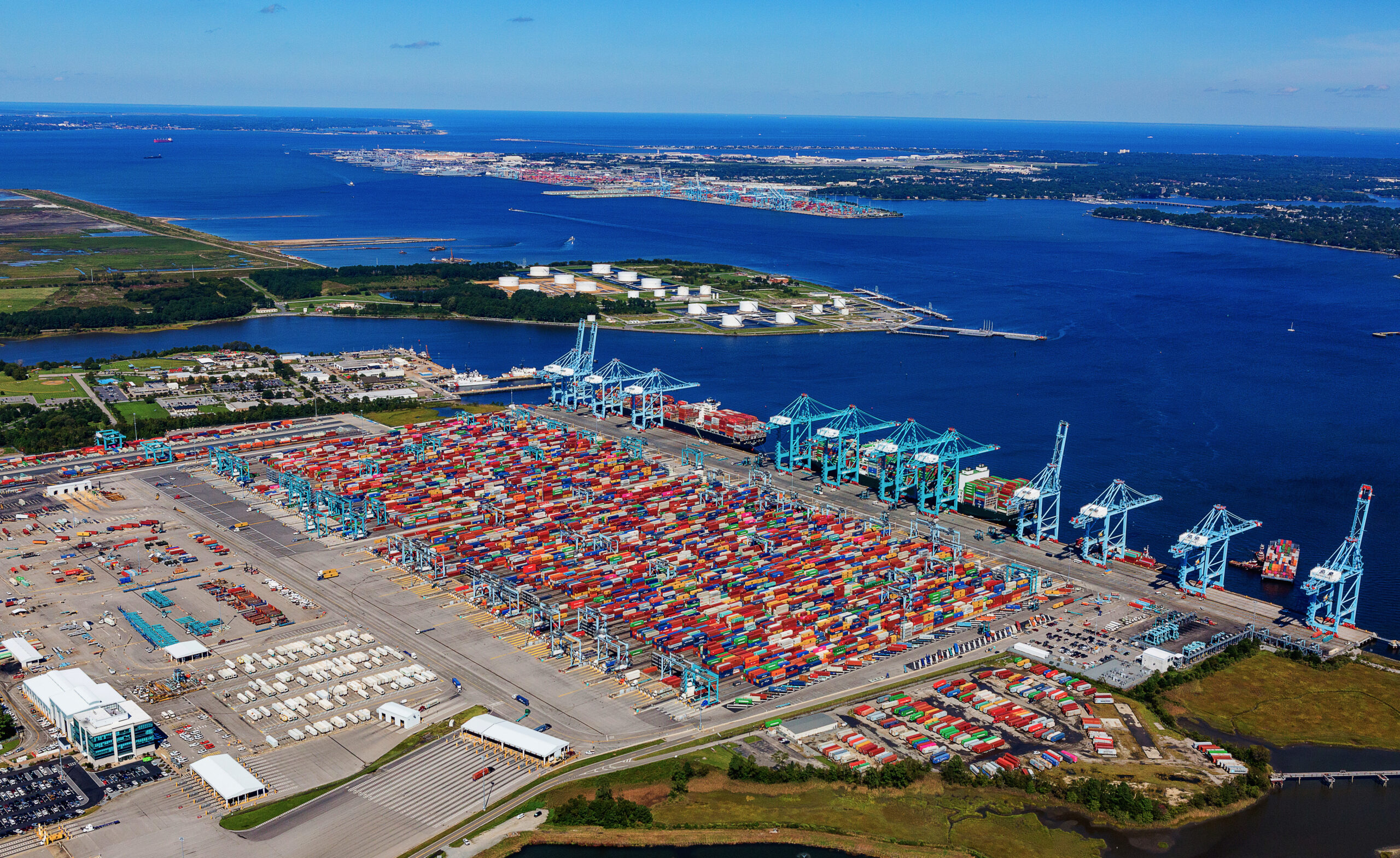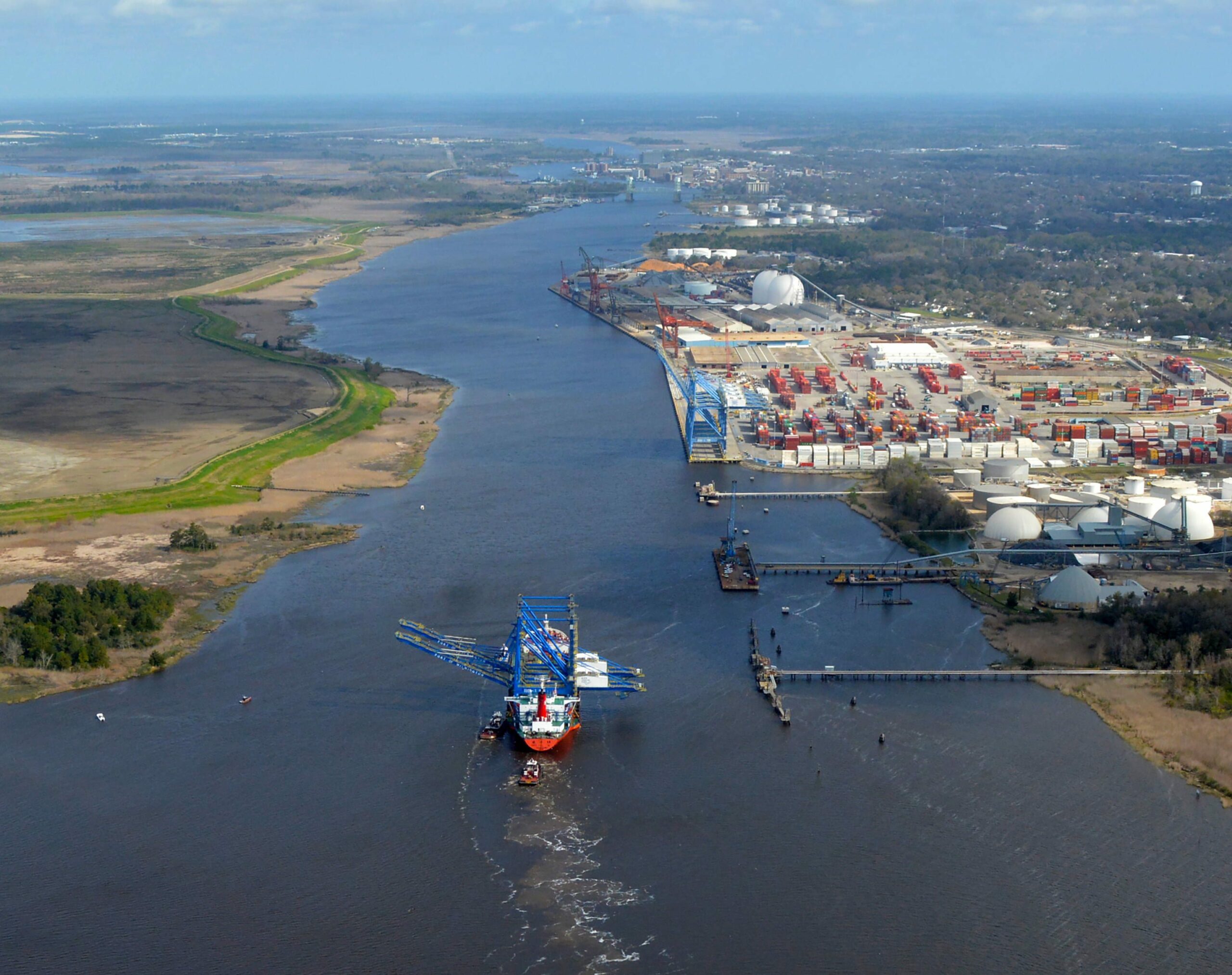 PORT OF WILMINGTON, NORTH CAROLINA
On the East Coast of the United States, the Port of Wilmington is located within 700 miles of more than 70% of hte U.S. industrial base. With readily available berths and storage areas for containers and cargo, the Port is located 26 miles from the open sea on the Cape Fear River with a channel of 42 ft.
The Wilmington Rocky Mount Express gives you the fastest ship-to-rail service of the East Coast. Providing intermodal transit via the CSX Carolina Connector and the NC Inland Port Rocky Mount, the Express takes daily trips between the Port of Wilmington and the City of Rocky Mount. It's another direct route to efficient commerce that gives your cargo convenient access to the Carolinas and beyond. With service to Chicago and Northwest Ohio in five days, and St. Louis in seven days, you can enjoy reliable access to Midwest markets.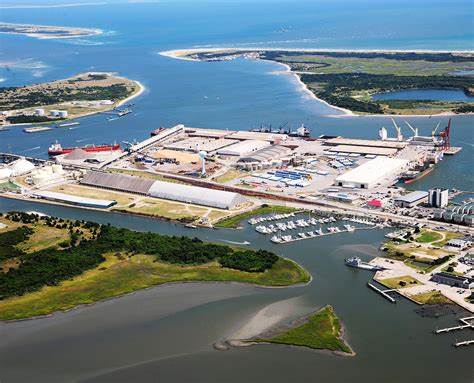 PORT OF MOREHEAD CITY, NORTH CAROLINA
Being close to the ocean gives you access to everywhere else. The Port of Morehead City, a breakbulk and bulk facility, is one of the deepest on the U.S. East Coast, and it's just four miles from the Atlantic Ocean. The Port is also within 700 miles of more than 70% of the U.S. industrial base. Interstates 95 and 40 are easily accessed via U.S. Highways 70 and 17. 
The port is equipped with nine berths and a Liebherr 420 Portal Gantry Crane with 124MT/136ST capacity. Storage offerings include a dry-bulk facility with 220,000-ton capacity warehouse and a 177,000-square-foot warehouse for housing high-value commodities like rubber, paper, steel and lumber. All together there is more than one million square feet of storage, including prime covered and sprinklered, plus 30 acres of paved open area.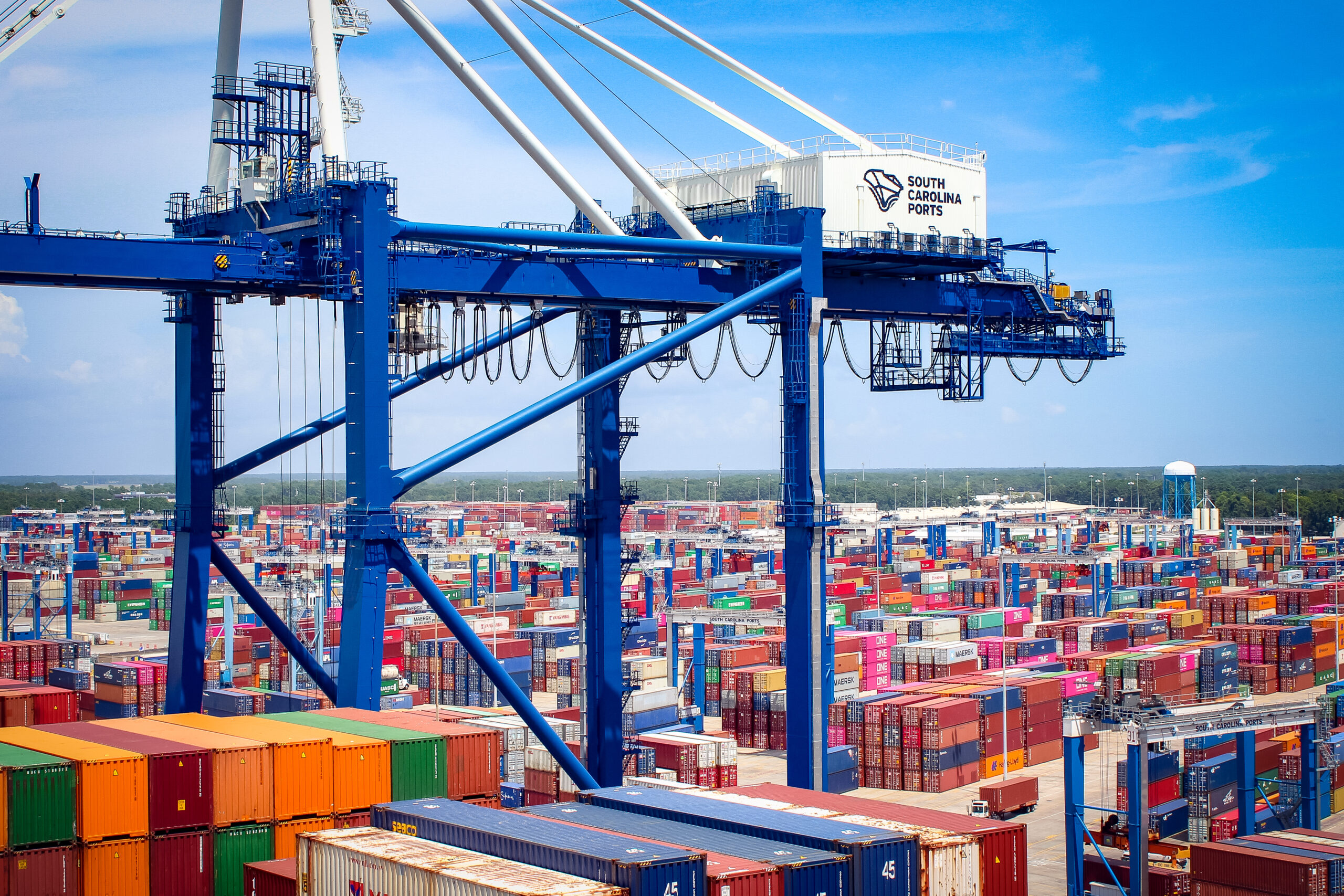 PORT OF CHARLESTON, SOUTH CAROLINA
North Charleston Terminal (NCT) is your high-velocity connection to global markets. NCT is equipped with five post-Panamax ship-to-shore cranes, a fleet of Konecrane RTGs, state-of-the-art IT systems, and a team of waterfront professionals that seamlessly move your containers on and off ships and turn your trucks in record time. NCT handles about 22% of the port's total container volume and specializes in handling container ships 8,000 TEU and smaller.
The Port has 201 total acres with a container yard of 132.4 acres. TEU capacity sits at 500,000 with 538 reefer slots and 14 interchange lanes/gates. Container yard equipment includes 10 RTGs, 16 toplifters, and two empty container handlers.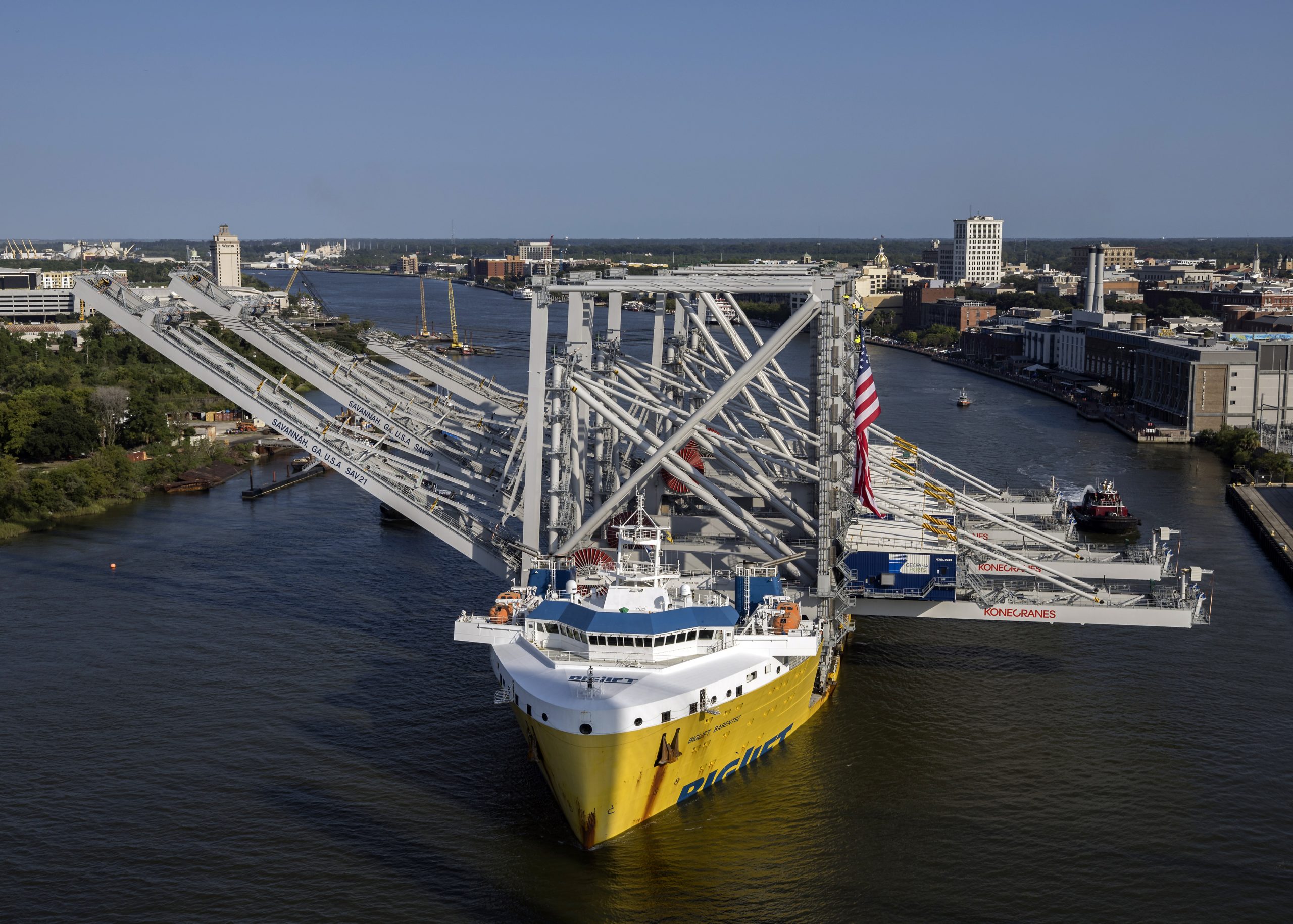 Georgia Ports Authority's (GPA) 37 weekly containership services, supported by the largest single-operator terminal in the nation at 1,345 acres, provides faster easier connections to global markets.
The Port of Savannah is comprised of two modern, deepwater terminals: Garden City Terminal and Ocean Terminal. Together, these facilities exemplify the GPA's standards of efficiency and productivity. Garden City Terminal is the fourth busiest container handling facility in the United States, encompassing more than 1,200 acres and moving millions of tons of containerized cargo annually.
Integration of GPA's On-Dock Rail and the Inland Port at the Carolina Connector signifies a leap forward in providing efficient, sustainable, and dynamic rail-to-truck inland port container services for CSX.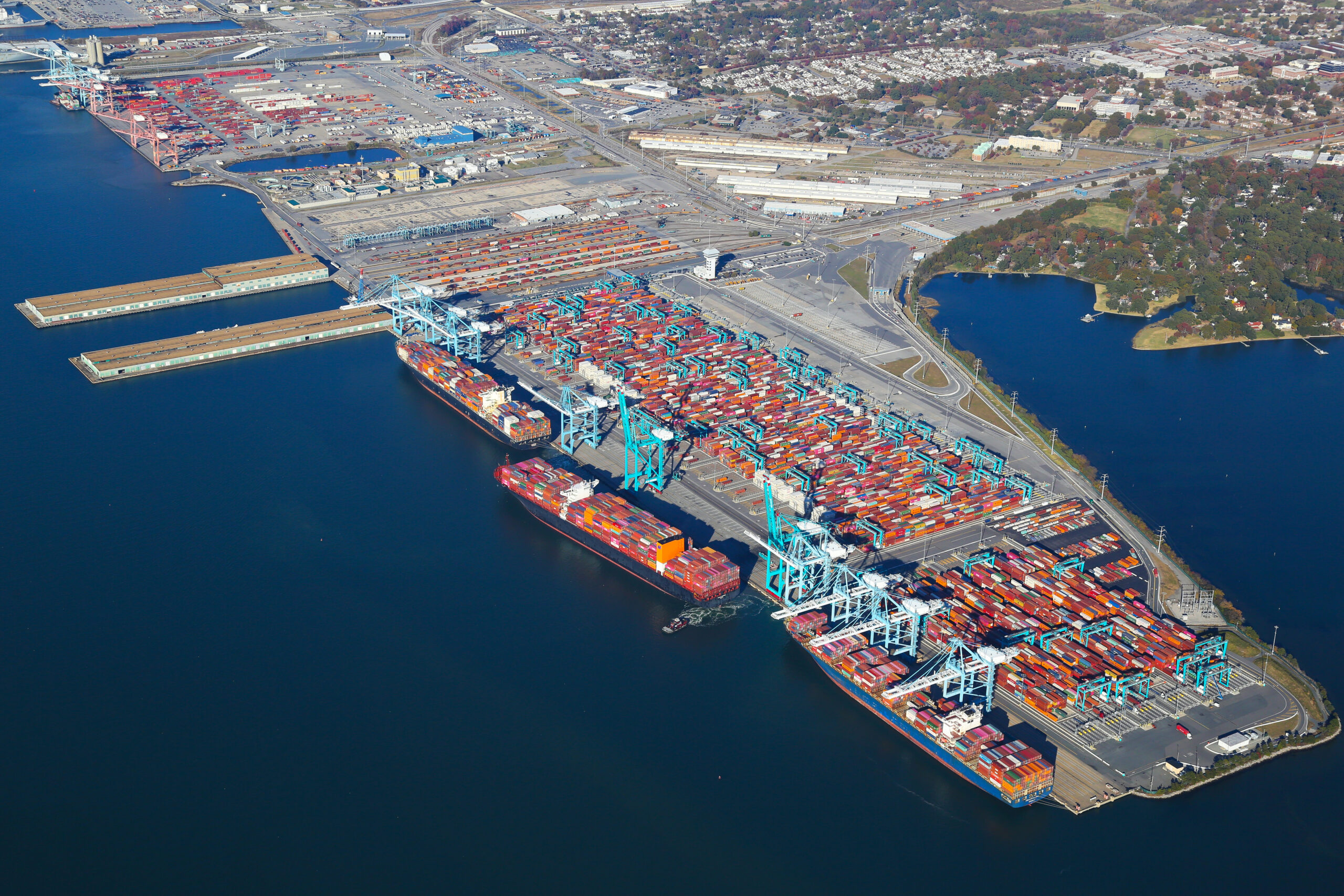 Rearch farther and faster with the Port of Virginia's Norfolk International Terminal (NIT). It's central East Coast location positions you to deliver to 75% of the U.S. population in two days or less, accessing key inland markets and major distribution centers throughout the Midwest and Eastern seaboard. 
NIT is the port's largest terminal and will have more than 90 semi-automated stacking cranes and an annual capacity of 3.6M TEUs following ongoing expansion. NIT offers direct, on-dock rail access with Norfolk Southern, as well as intermodal access with CSX. With direct access to Interstate 64 and two on-terminal transfer zones, NIT offers first-class fluidity and efficiency for motor carriers.
NIT also has a U.S. Customs-designated port of entry with full range of customer functions.
Where you want, when you want, and at a reasonable rate. 
You can rely on North Carolina's Logistics Highway. In today's complex world of both international and domestic logistics, trying to get your products swiftly and economically from point A to point B can be challenging. But if you rely on the North Carolina Logistics Highway, you'll be heading on the right road. 
Whether you use truck, train, ship or plane, it's easier going when you go with us to all of the metropolitan markets in North America. 
Watch this video to learn more about the partners of the North Carolina Logistics Highway in the Carolinas Gateway region.

your gateway to
shipping.