Edgecombe Community College
Since its founding in 1967, Edgecombe Community College has been committed to fulfilling the education, training, and cultural needs of the Edgecombe County community and surrounding areas.
With campuses in Tarboro and Rocky Mount and classes online, the College serves about 5,500 individuals annually in its two-year degree, diploma, certificate, and continuing education programs. Excellent teaching and learning coupled with student achievement have characterized ECC throughout its history.
Specialized Trainings, Custom Courses, Certifications
Edgecombe Community College's Customized Training Program provides education, training and support services for new, expanding, and existing business and industry in North Carolina. The purpose of the program is to provide customized training assistance in support of full-time production and direct customer service positions created in the State of North Carolina.
Eligible businesses include: Manufacturing, Technology Intensive, Regional or National Warehousing and Distribution Centers, Customer Support Centers, Air Courier Services, National Headquarters with operations outside North Carolina, and Civil Service employees providing technical support to US military installations located in North Carolina.
There is no direct cost to employers. The customized training is funded through the North Carolina Community College Economic Development Board.  When a Customized Training Project is started with a company, the use of customized training funds requires that trainees are paid by the company for all time during training hours.
In order to receive assistance, eligible businesses and industries must demonstrate two or more of the following criteria: the business is making an appreciable capital investment; the business is deploying new technology; the business is creating jobs, expanding an existing workforce, or enhancing the productivity and profitability of the operations within the State; and the skills of the workers will be enhanced by the assistance.
Specialized training, custom courses, and certifications include: Safety, Heartsaver CPR / First Aid, NFPA 70E Arc Flash (LV & HV), Ergonomics, OSHA General Industry 10 & 30 Hour, Lock Out / Tag Out, Hazwoper 24, 40, Powered Industrial Vehicle, Operator License, Train the Trainer, Kepner-Tregoe Solutions, Problem Solving & Decision Making, Analytical Troubleshooting, Leadership Skills, Lean Six Sigma Yellow & Green Belt, Intro to Lean +6S, and Microsoft Computer Applications (Word, Excel, PP, Outlook).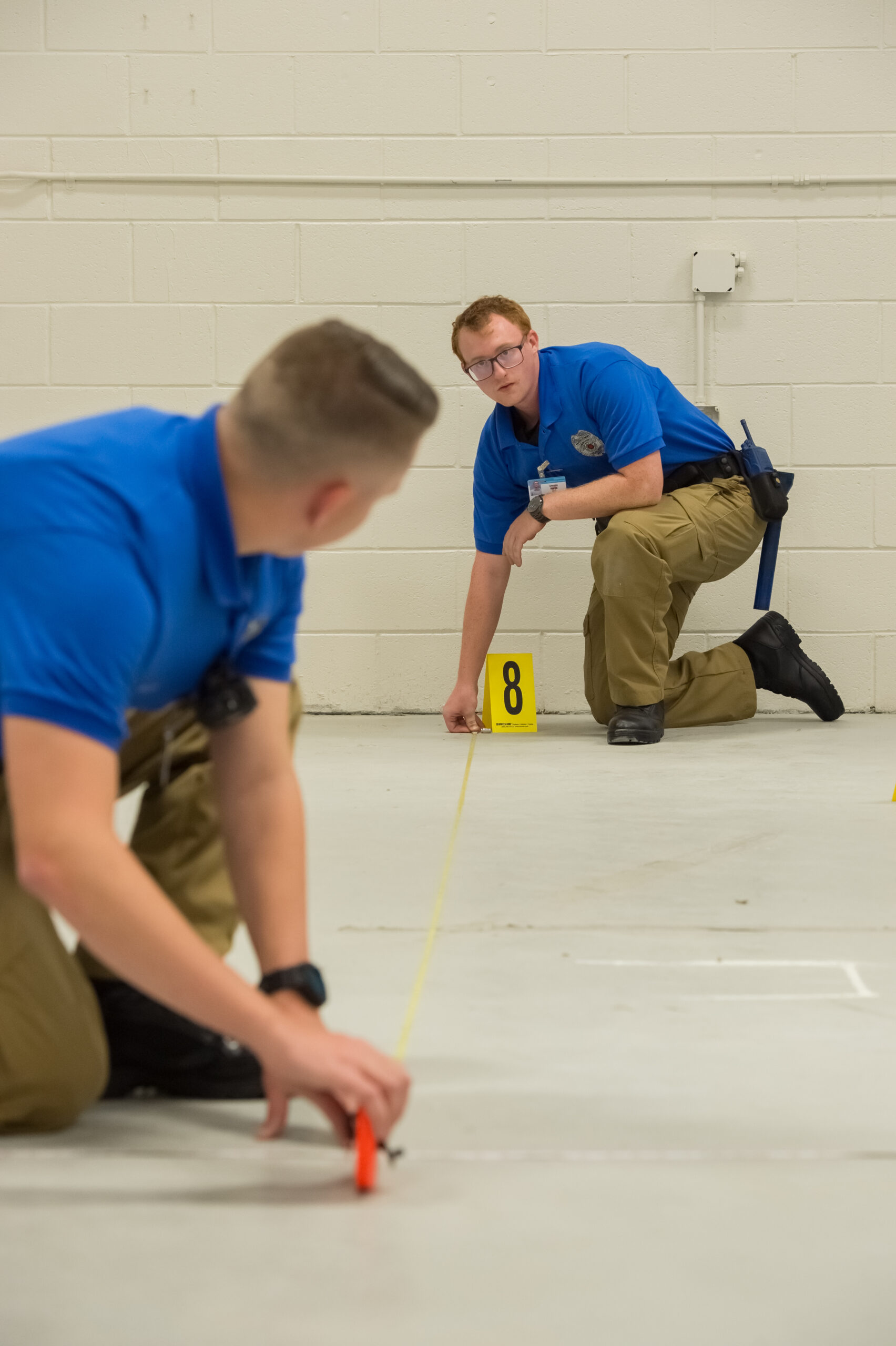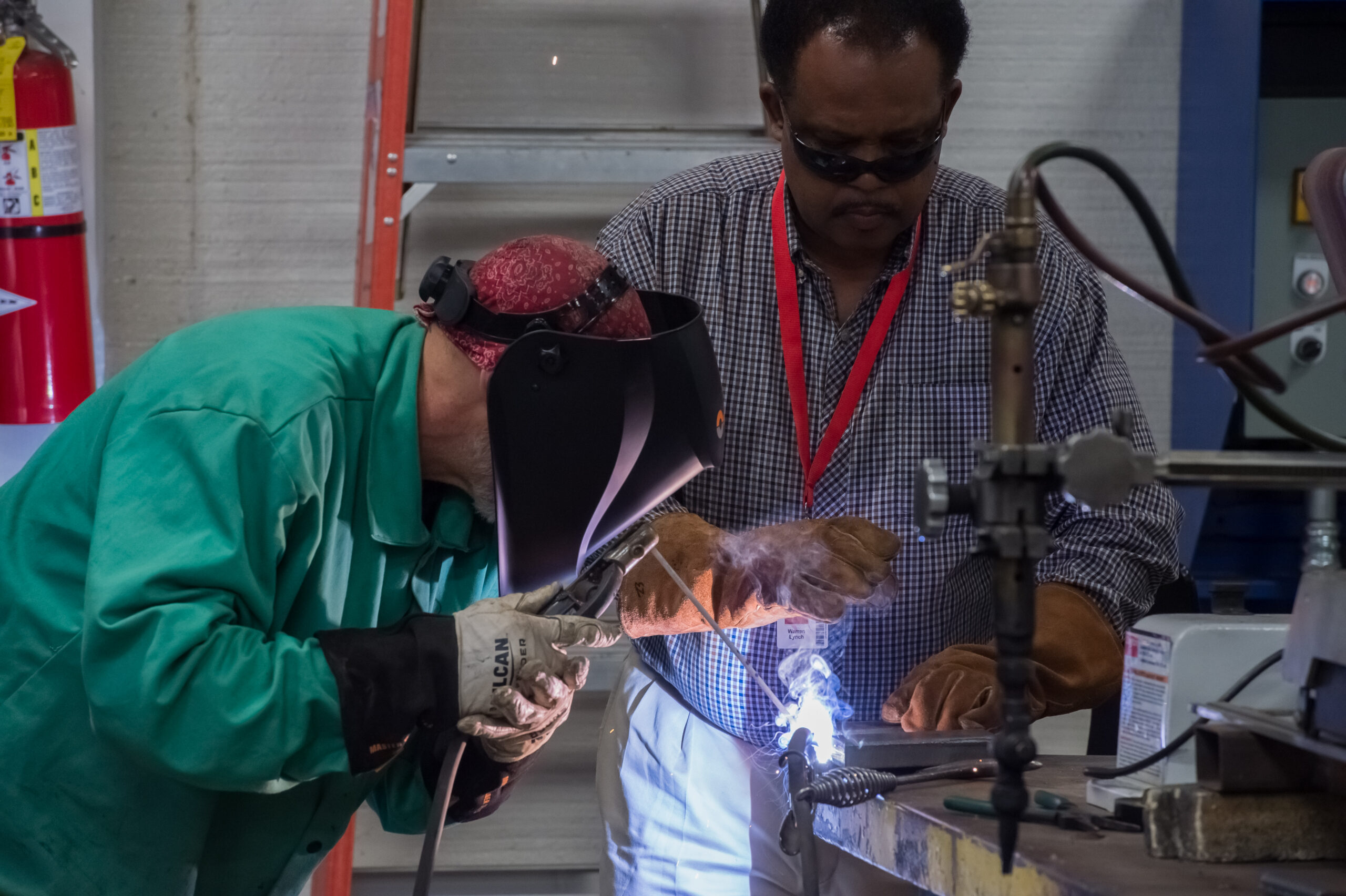 "A stated goal of Edgecombe Community College is to maximize college partnerships and collaborations in order to provide relevant training and workforce development opportunities."
Dr. Greg McLeod, President

Workforce Training Commitment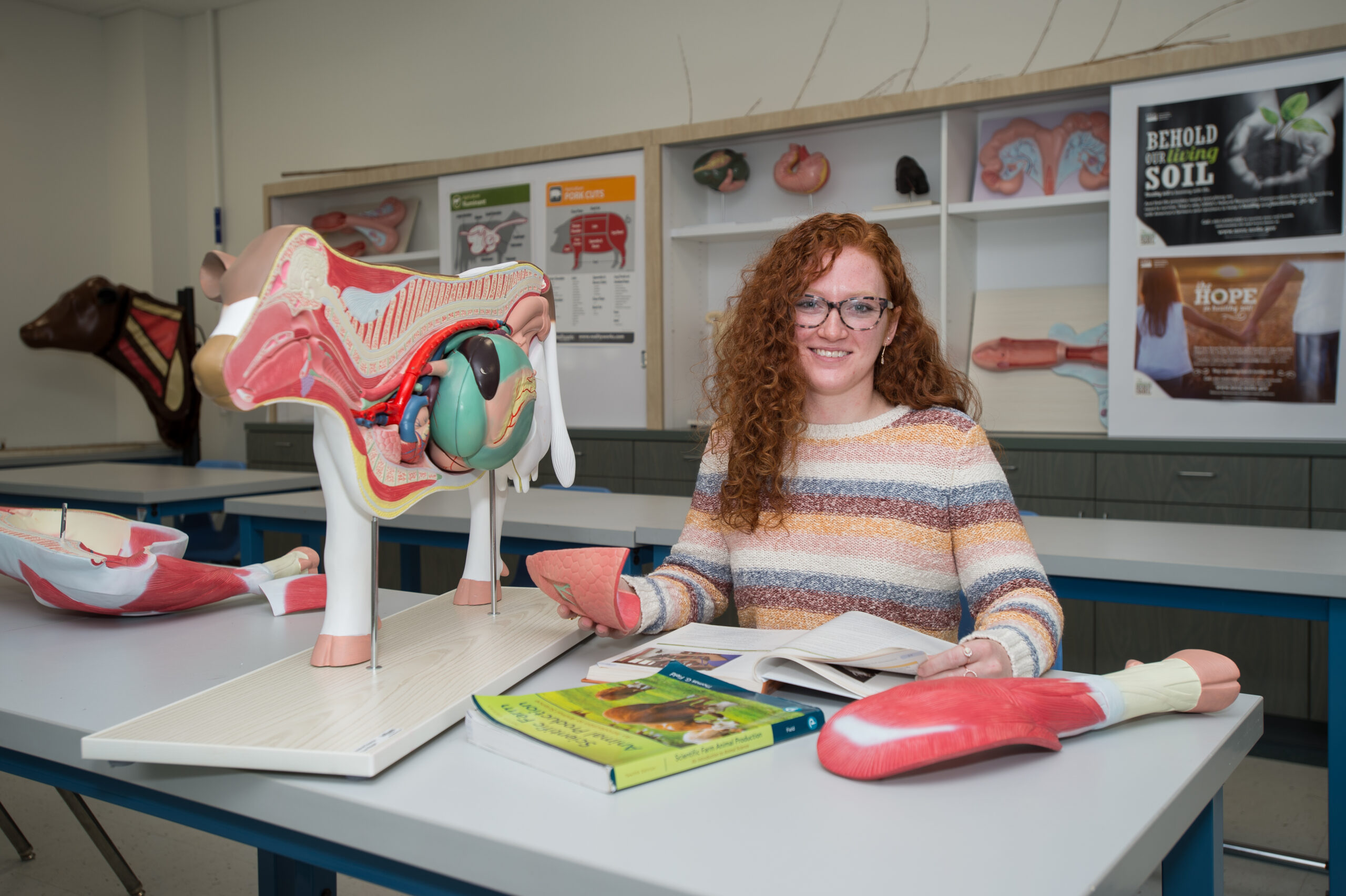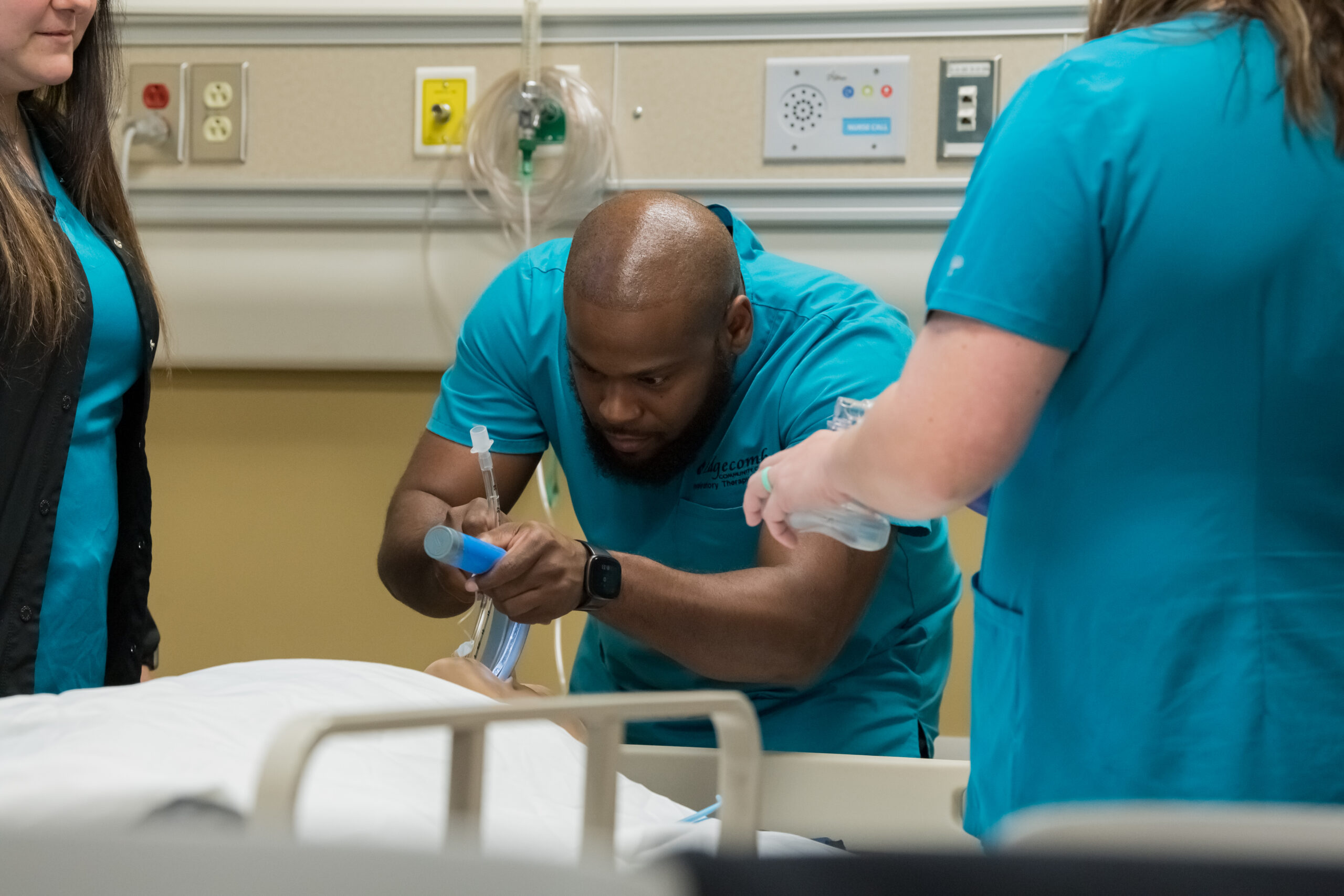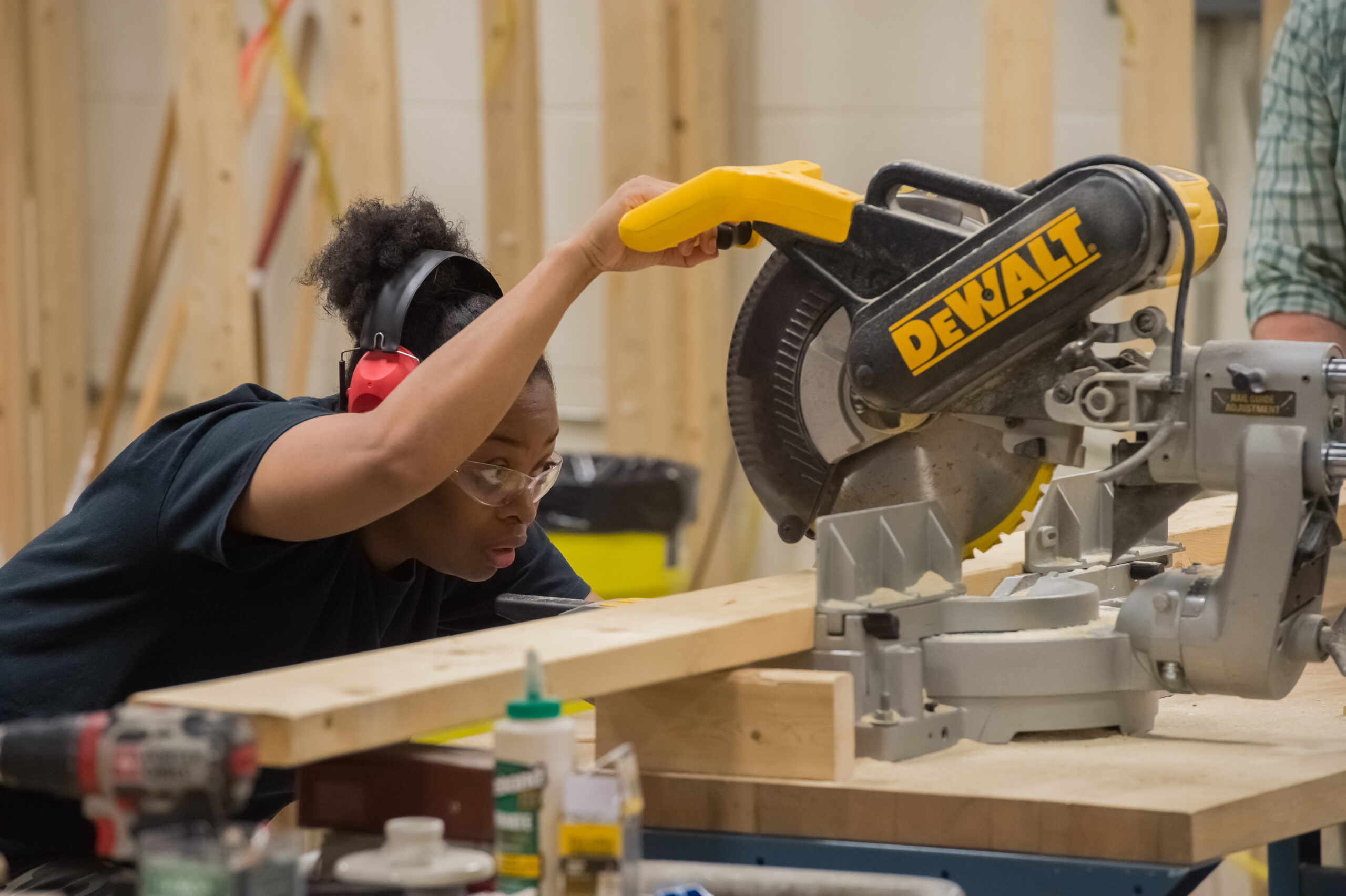 A true partner with our local businesses and industries and partners for life. Each of ECC's workforce training programs is supported and guided by advisory boards made up of leaders, workers, and experts in that program's corresponding field.
A commitment to supporting our area businesses' workforce training needs fully and completely from start to finish. ECC's Human Resources Development program helps future workers acquire work-related and family self-sufficiency skills, upgrade their employment-related skills, and develop proactive outreach, instructional, and case management strategies to help them reach their goals.
ECC's Customized Training Program can be offered at the job site or at the college and can be delivered in a pre-hire and/or post-hire format. The College's Customized Training Director works directly with key members of each business to design training projects that meet the specific needs of the company.  Courses can be provided at times and locations that meet individual business needs. Training activities may be structured either within a customized training project, or through individual courses.
Through ApprenticeshipNC, ECC helps employers build a skilled workforce through on-the-job learning and related classroom instruction. The College has a team of dedicated consultants available to coordinate and develop a custom registered apprenticeship program that meets employers' specific needs.
The annual ECC Job Fair provides an opportunity for regional employers to meet and interview potential employees. The most recent job fair brought 79 employers and hundreds of job seekers to campus. Additionally, companies are regularly invited to speak to classes of students, to hold their own individual recruiting event on campus for our students and the public, and to provide tours for students at their worksites.
Bonnie Bullock works in manufacturing while attending Edgecombe Community College. She loves ECC, and she loves manufacturing. 
After 25 years in manufacturing, Bonnie decided it was time to strengthen her skills. She says she is learning and growing in the field through the Manufacturing Technology program. 
She serves as the Manufacturing and Quality Tester at ABB in Pinetops. 
"Manufacturing is the backbone of a lot of rural communities, including Edgecombe. It's who we are," said Bonnie. "I love the environment; every day is different. Manufacturing is what I love to do." 
Watch the video to learn more of Bonnie's story in manufacturing at ECC. 
"From the mountains to the coast, North Carolina has many wonderful resources for everyone. With a wealth of educational, training, and community programs, our state's community colleges are among our greatest resources, directly or indirectly benefiting every person and community in our state."
Dr. Greg McLeod, President, Edgecombe Community College
"Being in the manufacturing program has gone hand-in-hand with what I'm doing at work. the timing has been perfect."
Bonnie Bullock, Manufacturing Technology Student and ABB Employee
"Edgecombe Community College's Center for Innovation is providing high school and adult student populations with hands-on access to the latest technologies and practices found in advanced manufacturing today."
Dr. Greg McLeod, President, Edgecombe Community College
Your Gateway to Customized training.