CSX Carolina Connector Intermodal
better connections make better deliveries 
The CSX Carolina Connector, also known as the CCX, is positioned to reach more than 5 million consumers within a 120-mile radius. Located just five miles off I-95 and 60 miles northwest of the state's capital of Raleigh, the Carolina Connector is within a two-hour drive of the North Carolina, South Carolina, Virginia and Georgia Ports. 
The CCX is located on an efficient, high-speed, high-capacity mainline rail route. The CCX provides convenient, east access to I-95 and features three wide-span, zero-emission electric cranes with a lift capacity of 110,000 containers per year. With remotely operated electric cranes, the CCX maximizes safe and efficient truck movement through the facility with CSX's X-Gate technology, which automates the in-gate process, streamlines traffic flows, and automatically inspects loads leaving the facility. The new, state-of-the-art facility is built with security in mind, featuring berms, fences, and cameras to ensure cargo security. 
The CCX is situated in the midst of 5,000 acres of highly buildable land. With near terminal development sites available, businesses and industries have access to approximately half of the American buying-public, located within a 10-hour frame. Near the future I-87, and eight to 10 miles away from the CCX, is the Kingsboro Business Park. A shovel-ready site, Kingsboro was recently named the top megasite in North Carolina.
Watch the videos (Top Right: "We Will Deliver" discussing the CCX; and Bottom Right: "Intermodal Across America" discussing the CSX rail systems) and then scroll down to learn more about how the CSX Carolina Connector can work for you.
CCX is a 330-acre, multi-modal cargo hub which opened in 2021 to significantly improve connections between north america and the global region

carolina connector fast facts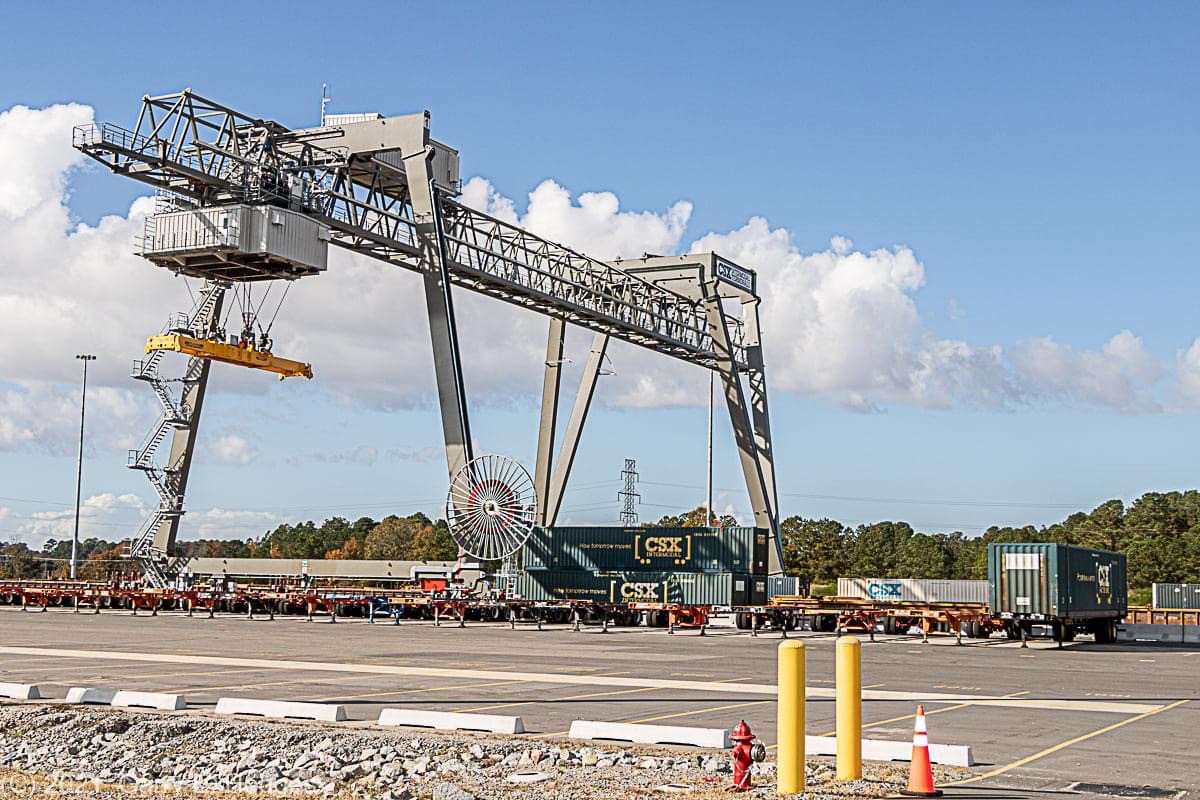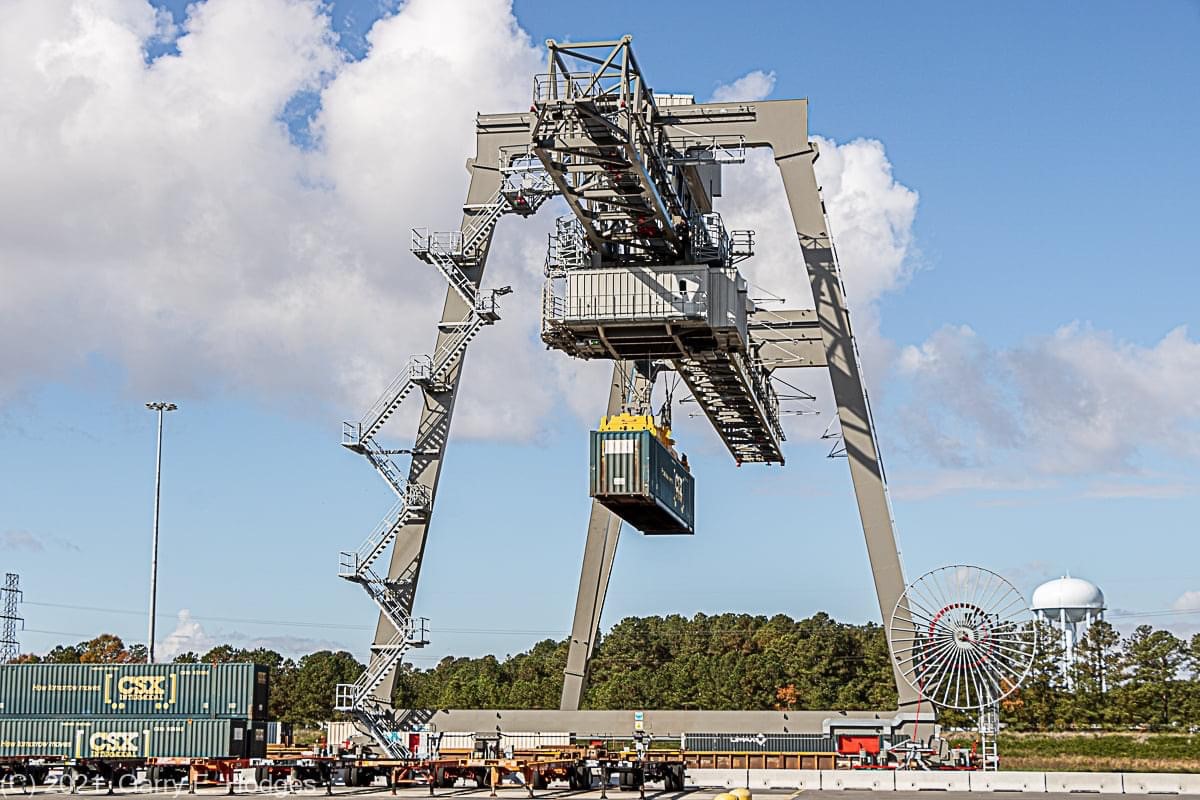 3-day ship-to-shore transit time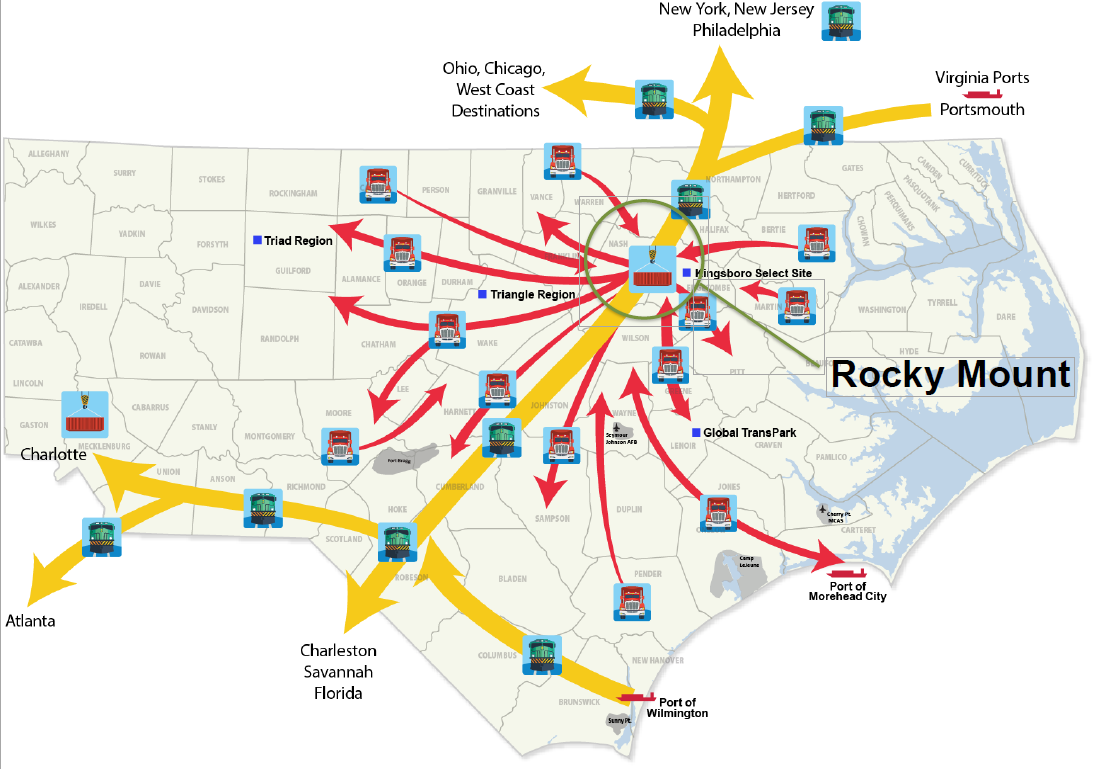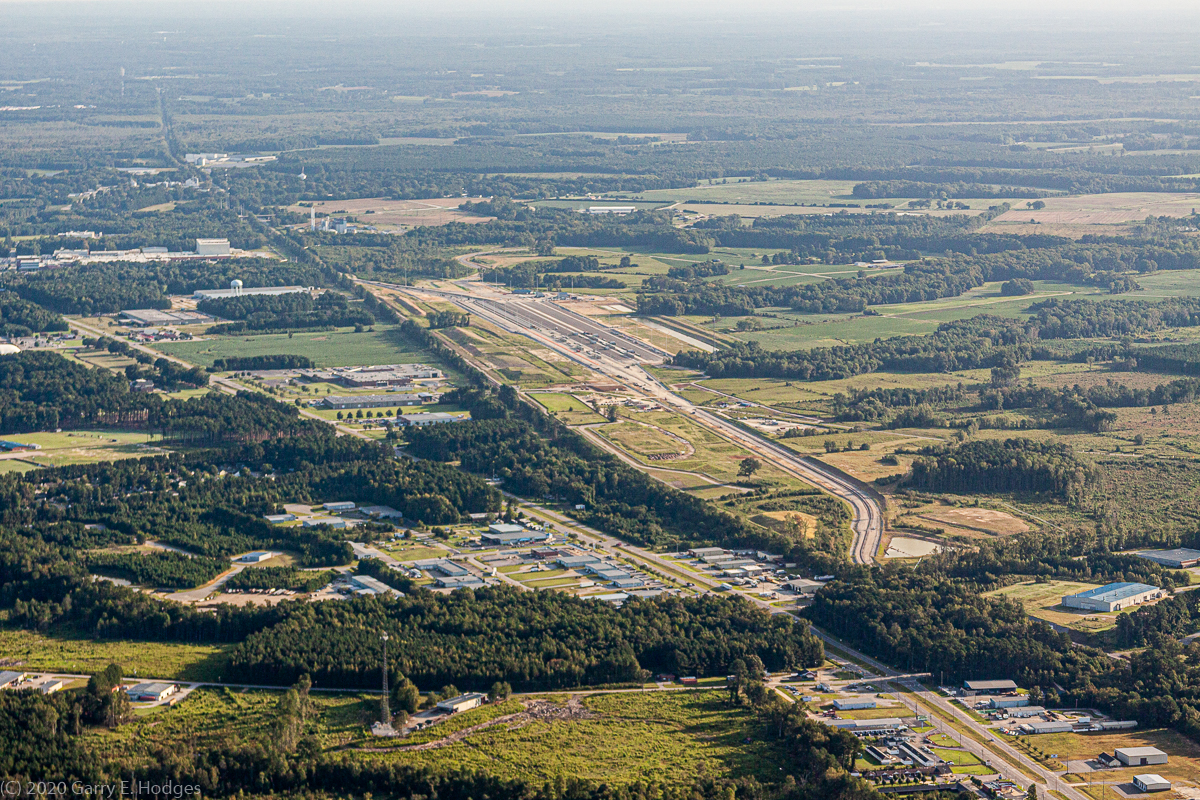 5,000 acres of buildable land
Where you want, when you want, and at a reasonable rate. 
You can rely on North Carolina's Logistics Highway. In today's complex world of both international and domestic logistics, trying to get your products swiftly and economically from point A to point B can be challenging. But if you rely on the North Carolina Logistics Highway, you'll be heading on the right road. 
Whether you use truck, train, ship or plane, it's easier going when you go with us to all of the metropolitan markets in North America. 
Watch this video to learn more about the partners of the North Carolina Logistics Highway in the Carolinas Gateway region.
"CSX is proud to be a part of this transformative partnership, which embodies our commitment to foster growth, connect markets and propel economic progress for the region."
Kevin Boone, CSX Executive Vice President of Sales and Marketing
"customers can get access to cargo more quickly on the carolina connector service, because savannah is a first port of call for ocean carriers transitioning the panama canal."
Griff Lynch, Georgian Ports Authority President and CEO
" the carolina connector has always been about better logistics solutions for all north carolina shippers."
Bob Pike, Carolinas Gateway Partnership President and CEO

your gateway to
rail transit.